Features
No Thermostat Required
Temperature rising rapidly
Controlling temperature automatically
Virtually unlimited life
The higher the temperature, the more electricity efficient
Security usage, and no burning,
Applications
·Heater Fan
·Hair Curler
·Drying Machines
·Hair Dryer
·Hot melt glue gun
·Foot warmer
·Diesel / fuel heater
·Iron
Notice in Appliance
1)After switching on, the heating power is large, and then decrease, finally it become steady state. The steady state power changes with applied conditions. Faster is the heat conduction, higher is the steady state power; higher is the surface temperature, higher is the power.
2)The surface temperature of PTC can be controlled by itself, control circuit may be omitted in most appliances.
3)Our PTC products are high reliable, long lifetime, but if they are assembled improperly, the power or temperature may be instable.
5)Parallel connection is necessary for two or more PTC connection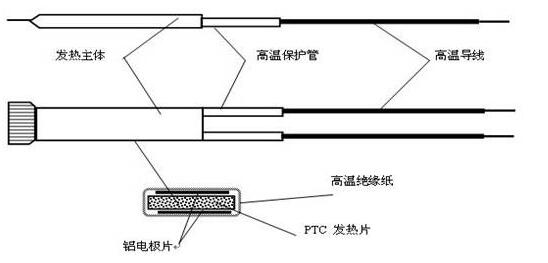 Configuration
Type Designation
Specification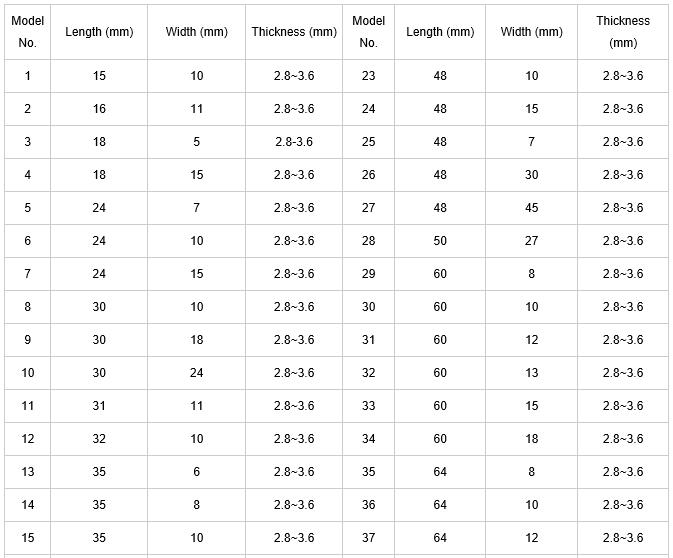 Notice:
1. Working Voltage rang: 12V/24V/110V/240V; Insulating Voltage: 3750V/1sec;
2. Surface Temperature: 70℃~300℃ , the temperature tolerance less than ±5℃;
3. The lead wire, fiber glass sleeve, insulate film and shellscan customized according to per customers' requirements.